This is a re-blog. It 's good to know that the EPA Inspector General finds the EPA justified in intervening to protect drinking water FROM CATCHING FIRE.
In Frog Pond Holler
See on Scoop.it – FrackInformant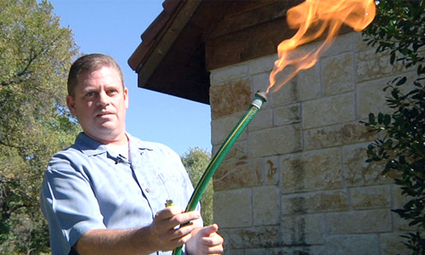 Today the U.S. Environmental Protection Agency (EPA) Inspector General found EPA Region 6 was justified in legally intervening to protect Parker County, TX residents' drinking water from drilling impacts. At Sen. Inhofe's (R-OK) request, the Inspector General investigated to determine if Region 6's intervention against Range Resources was due to political influence by the Obama administration.
See on ecowatch.com