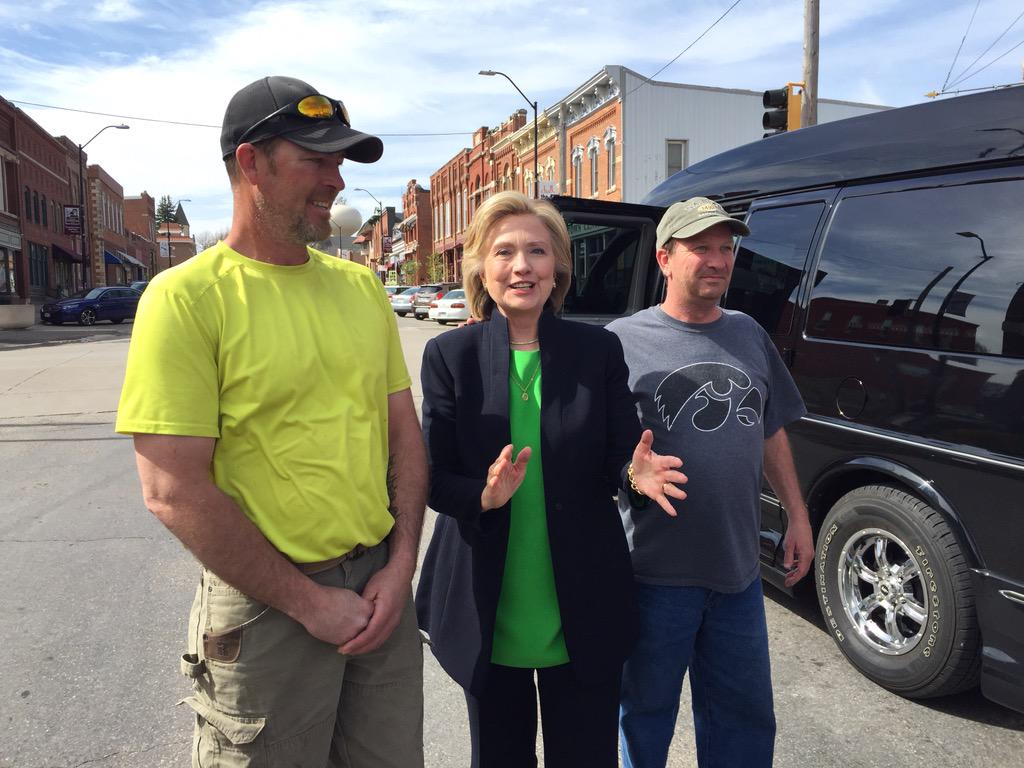 Tuesday and Wednesday, Hillary Clinton is tooling around Iowa, apparently in a black van.
She will do small events and private meetings during a two-day Iowa swing Tuesday and Wednesday, campaign aides told The Iowa Des Moines Register Sunday.
Just two events were announced: She'll do an educational roundtable at a branch campus of Kirkwood Community College near the town of Monticello and do a business roundtable at Capital City Fruit in Norwalk, a small town just south of Des Moines.
Neither event will be open to the public, and there will be limited access to the news media, stated the Des Moines Register.
"It will be the first of many conversations with Iowans about how to make the economy work so everyday Americans and their families can actually get ahead and stay ahead," said Lily Adams, the Clinton campaign's Iowa spokeswoman.
Tuesday at 1:15 p.m.:  Roundtable with students and educators and tour the Kirkwood Community College's Jones County Regional Center, south of Monticello.
11:45 a.m. on Wednesday: Tour of Capital City Fruit, a small family-owned business in Norwalk, and meet the company's employees. Then she'll do a roundtable with members of the small-business community.
(Updated report)