In Lubbock and Amarillo, Texas, on Saturday, a "supercell" thunderstorm erupted, and the tops reached at least 40-50 thousand feet high in the atmosphere. The storms formed in a region of highly unstable air which helped them achieve such altitudes, states The Washington Post.
The storms stand out for their tall structure and imposing presence more than for the damage they produced, states WaPo.
Although each storm discharged large hail, neither made tornadoes or generated wind damage.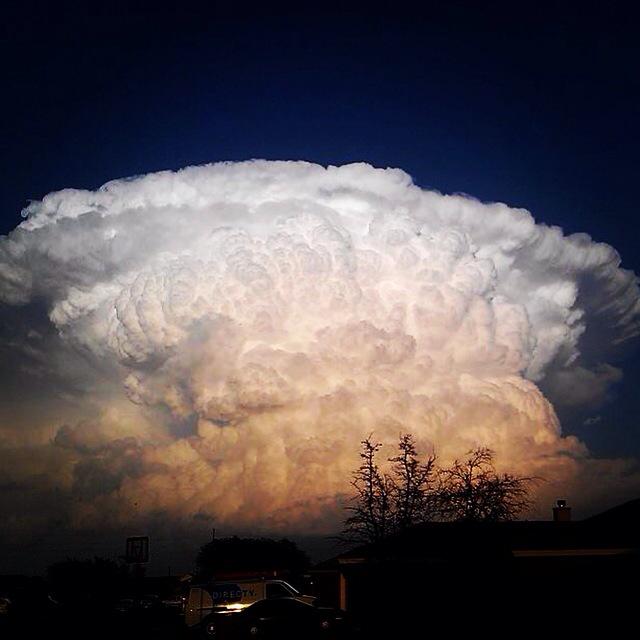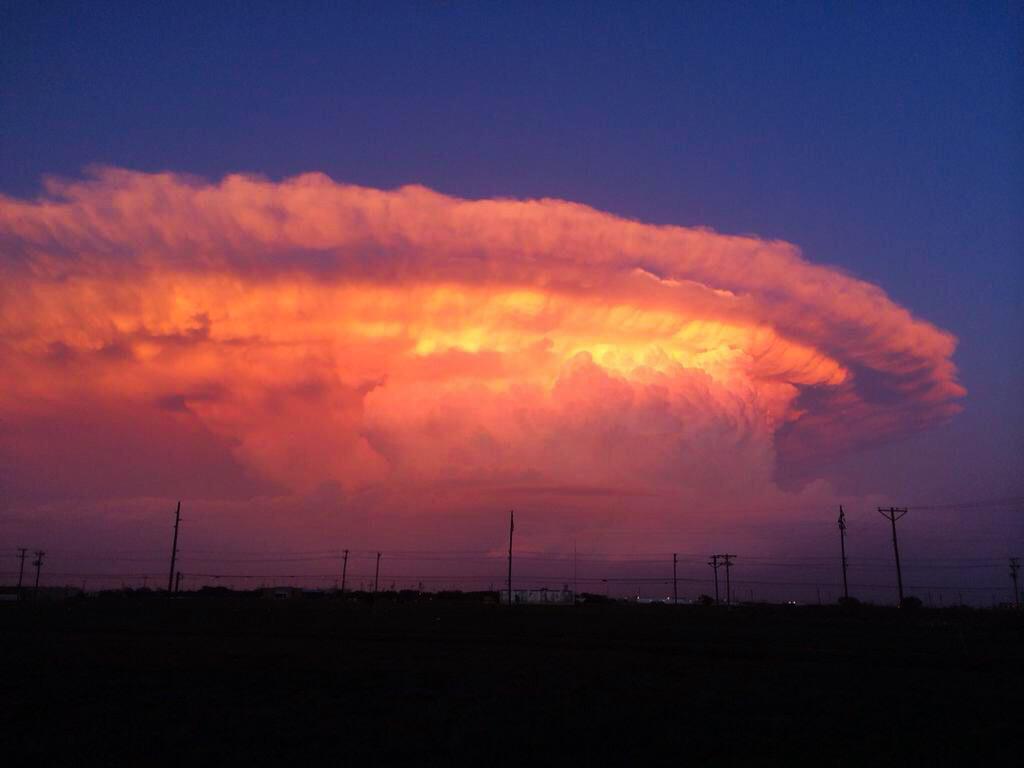 Note: video is time-lapsed, not normal speed. 
NWS Lubbock, TX
(Updated report)