The heads of four caucuses in the House are calling for the firings of three of President Trumps staffers, including Sebastian Gorka.
Let's take a look at Gorka and some of his history and ideology.
Gorka currently serves as "deputy assistant" to the President.  Years ago, following the September 11th attacks, Gorka became a public figure in Hungary as a television counterterrorism expert.
Gorka and his family relocated to the United States in 2008, and he was hired as administrative dean at the National Defense University, Fort McNair, Washington D.C.
Two years later, he began to lecture part-time for the ASD(SOLIC)-funded Masters Program in Irregular Warfare and Counterterrorism as part of the Combating Terrorism Fellowship Program.  In 2014 Gorka assumed the privately endowed Major General Horner Distinguished Chair of Military Theory at the Marine Corps University Foundation.
A letter from seven members of Congress calls for Gorka to be fired states that Gorka "has extensive ties to anti-Semitic hate groups."
Sebastian Gorka has been associated with the group Vitézi Rend, a far-right Hungarian association that is reportedly on a U.S. State Department watch list.
Research by the website The Forward states that Sebastian Gorka's use of a special lower-case "v." insignia in his signature, which the Vitézi Rend allows only sworn members to use, goes back much further than previously known.
In articles he published in 1998, when he was 28 years old, and then in 1999, Gorka signed his name "Sebestyén L. v. Gorka," using the Hungarian honorific abbreviation for "Vitez," which is reserved exclusively for sworn members of the Vitézi Rend order.
Vitezi Rend was labeled by the State Department labeled as having been "under the direction of the Nazi Government of Germany" during World War II.  The group reportedly collaborated with Hitler during the war.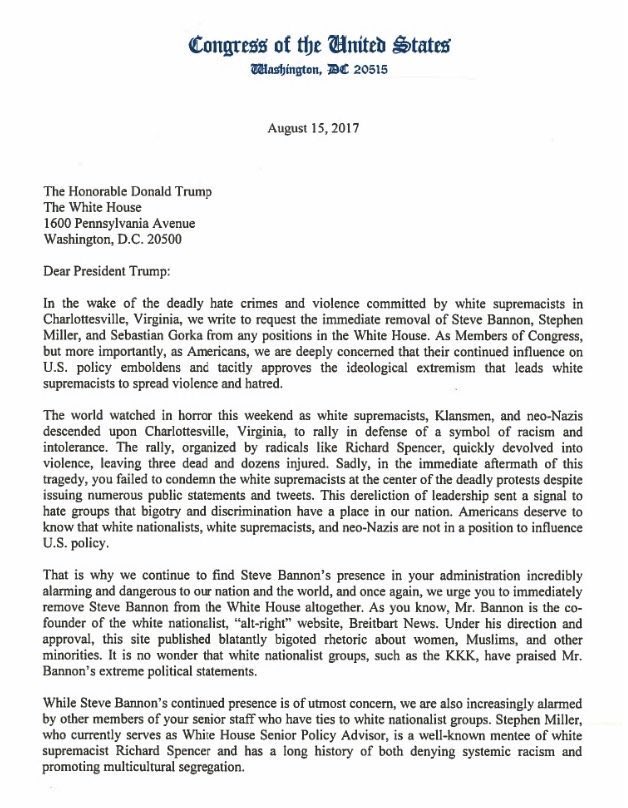 http://forward.com/news/369683/exclusive-sebastian-gorkas-ties-to-nazi-allied-group-stretch-back-decades/
http://forward.com/fast-forward/380086/members-of-congress-call-on-trump-to-fire-bannon-miller-gorka/
http://www.huffingtonpost.com/entry/katharine-gorka-life-after-hate_us_59921356e4b09096429943b6